The Personal Training Studio For You
Since our beginnings as a small one shop studio in 2009, our team at Coastal Bodies have emerged as Coogee's top personal training studio in the Eastern Suburbs of Sydney.
For those who are looking for a more personal and less intimidating fitness service with a personal trainer in the Eastern Suburbs, and an emphasis on a fun and supportive environment, we know that we have the tools to get you in the best condition of your life.
Why not take advantage of our expertise with your own fitness trainer?
Call us on 1300 177 119 or shoot us an email today.
We're Flexible!
With options for one-on-one training, semi-private facilities, group sessions, a female personal trainer and our 8-week challenge in the Eastern Suburbs of Sydney, we know we'll be able to come up with a program to suit your specific needs.
Your professional personal trainer will design a tailored program that perfectly suits your needs and with our flexible working hours you will see results very quickly.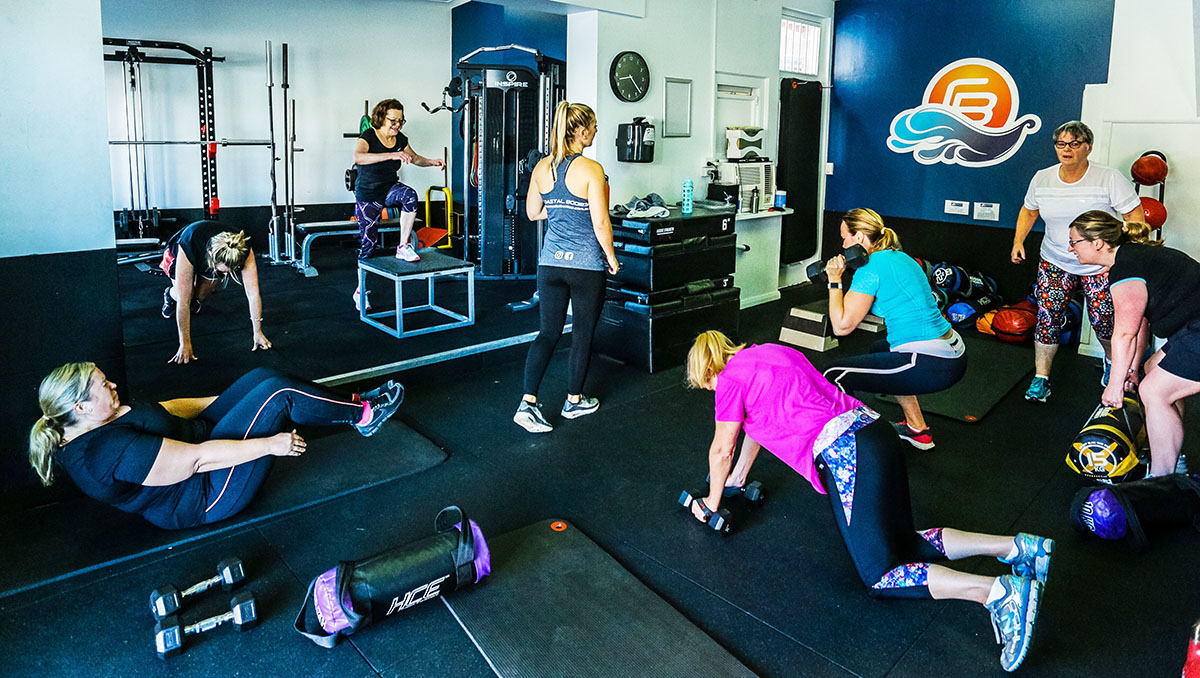 At Coastal Bodies, simply leave your inhibitions at the door and enjoy your home-away-from-home with your own personal fitness coach!
Our team of fitness health coaches in the Eastern Suburbs of Sydney work hard every day to make the most inclusive, friendly, and unpretentious training space possible so that all of our clients, from 10 years old up to 80, can reach their full potential.
To find out more about our personal fitness training programs and our personal trainer prices in the Eastern Suburbs of Sydney, call us (Personal Fitness Coach/Trainer/Instructor in Eastern Suburbs Sydney) on 1300 177 119 or send us an email at hello@coastalbodies.com.au or complete our online enquiry form.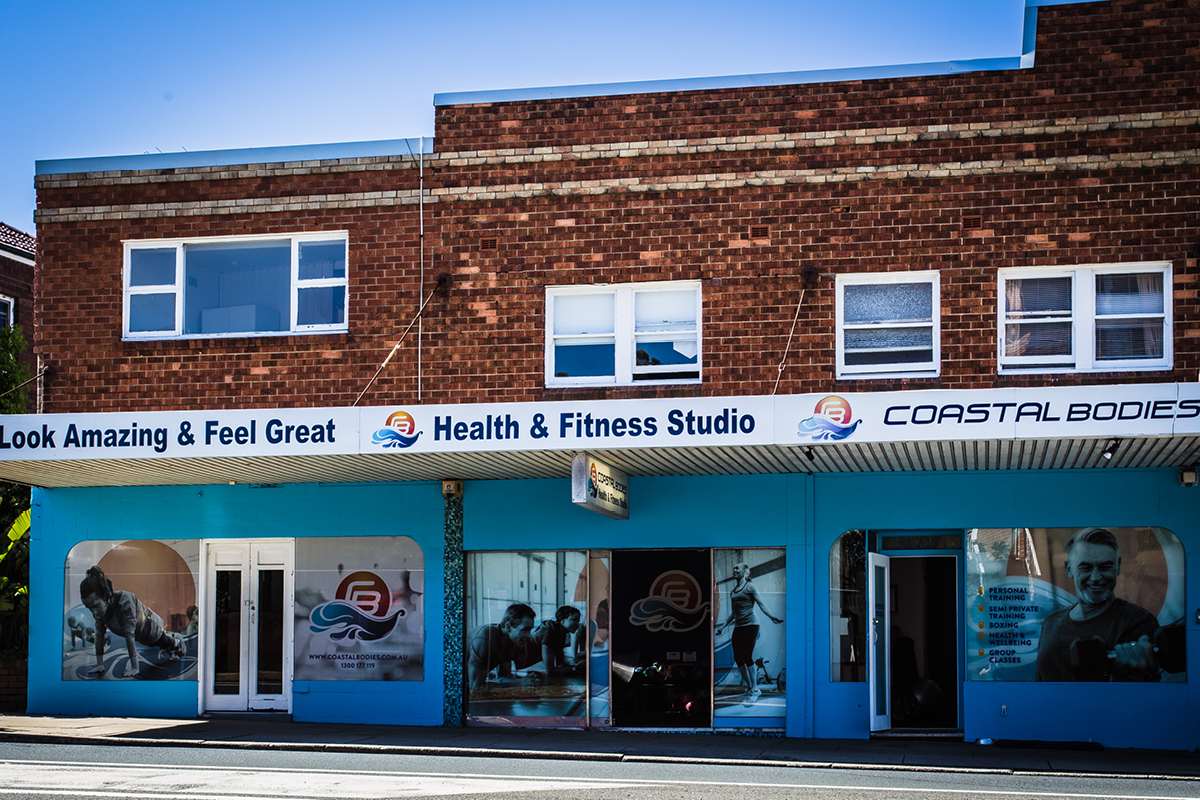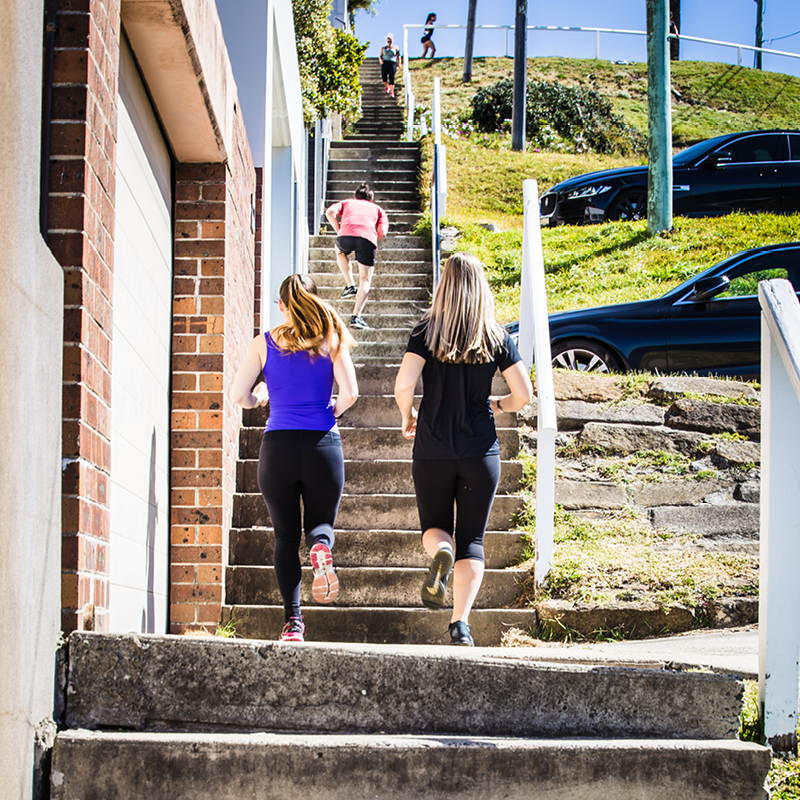 ---
When I decided that I wanted to start the 8 Week Challenge, I wasn't exactly sure of what to expect. I hadn't trained for twelve months and was quiet nervous to start. From the very beginning the staff at Coastal Bodies were fabulous! After the orientation and introduction to the Challenge, I was very excited to start, and be part of it. The thorough explanation of food that can be eaten, to the training options…
Enter the testimonial here
I started at Coastal Bodies with the 8 week Challenge. I saw great results in that period and it inspired me to continue my fitness journey at the studio. The team and community in this gym is fantastic. I really enjoyed the small group classes. Unfortunately I now have to leave Australia and wish I could take this gym and team back to Ireland with me. Thanks so much to Dave, Eva, Callum and Lisa.
At 56 years old and many failed dieting plans and get fit ideas I knew I was running out of time to get the best out of my life in health and happiness. That's when I decided that taking up Coastal Bodies 8 week challenge could be my last attempt to redeem myself. The professional staff with their friendly advice put me back on track. They formulated my dieting and training around my personal needs,…
I consider myself a passionate supporter of Coastal Bodies. It has supported me through the up cycles as well as the down cycles, and it has been about maintaining fitness whatever the weight.
Katy is an exceptional trainer — clearly passionate about promoting fitness and bringing out your personal best in each session. Katy's tougher than the guys! She proactively manages and tailors your training programme from session to session, helping you achieve amazing results quickly. Katy has helped me improve my body tone and fitness level significantly after only a couple of months. I've also discovered muscles I had forgotten I have. Katy's cheerful and warm demeanour…
I have been training at Coastal Bodies for more than six years. The sessions have always been fun and this keeps me motivated. Katy is a pleasure to train with and our sessions have never been boring. Keep up the good work!
We had been with personal trainers previous to Coastal Bodies and felt we weren't making any progress with our personal goals and there was no long-term 'plan' to meet our personal goals and objectives. We then started with Coastal Bodies two years ago and immediately noted the difference in the professionalism and dedication of the Coastal Bodies team. Our goals and objectives were discussed and a long-term holistic plan of action was put in place —…
I have been a client of Coastal Bodies on and off for over five years, on occasion being posted absent as a result of location or business travel but always gravitating back for two simple reasons: the quality of the trainers and the Coastal Bodies community. Fitness in my mind comes down to commitment and discipline, and with  top quality trainers and a community which is always welcoming and strives to get the best out…
I first started training with Katy and the Coastal Body crew when recovering from shoulder reconstruction surgery. She created a bespoke training plan to bring strength and full movement back to my shoulder as well as regain some fitness lost during the initial inactive recovery period. Thanks to their careful management and motivation I quickly made a full recovery and was enjoying the environment and training so much I wanted to stay on anyway. Having…
I have been a client of Coastal Bodies for the last three years. In that time I have achieved substantial weight loss (and kept it off) and a massive increase in my overall fitness. I am now fitter than I was in my twenties (I am 67 years old). It is only the personal attention of the Coastal Bodies trainers that has allowed me to achieve these significant health gains. There have been a number…
When I made the transition from uni to full-time work in an office job, I gained 9kg that I just couldn't lose. I had no time to exercise and my weight was getting out of control. Every week I noticed my clothes getting tighter and tighter and I had to buy a new suit every six months, progressively going up a size each time. The thought of getting a personal trainer never appealed to me…
I was hesitant to start a personal training program because I was always one of those people who falsely believed that personal trainers were only for the rich and somewhat a waste of time – boy was I wrong! My first session was truly horrible – in the best way possible. You worked my body so hard that I'm sure it went into overload. The exercises you had me perform awoke so many muscles and…
I am a 25 year old professional who has been training with Coastal Bodies for 12 months. Before I started training I led a relatively inactive lifestyle, thought getting fit was all too hard and was generally unhealthy. I started training with Coastal Bodies because training one-on-one meant I could automatically conquer my two biggest hurdles to getting fit; commitment and embarrassment. Having a trainer waiting for you means you can't skip a session and…
I always wanted to lose weight but was not really finding the right way to go about it and when I realized that it is more than a diet it really is a change in habits and lifestyle only then was I able to start setting up a good support network for myself as I wanted to be in an environment where I didn't feel I was being judged. I found that with Coastal bodies.…
Dan and his Coastal Bodies team have helped me completely transform not only my body shape but also my attitude to exercise, eating and a healthy lifestyle. A great training environment along with the knowledge and professionalism of the trainers ensure I get the best results and constant motivation. The energy I have now keeps me feeling younger, fitter and healthier than ever
I had tried all the diets under the sun, you name it i'd done it, shake, juice, cabbage, Atkins, cereal to mention a few. When returning home from work I noted a sign outside the Coastal Bodies studio mentioning an 8 week weight loss challenge. I checked out the website and within minutes had signed up for the face to face "Coogee 8 Week Challenge". On arrival I was greeted by friendly staff members and…
I started training at Coastal Bodies in March 2012 to 'get fit'. Not only am I now in the best shape of my life – I have gained control over my emotions, my health and my life. Being able to run 20km non stop is amazing – however for me, learning that I can control how I feel by training has literally changed my life. I have gained a lifelong friend in my trainer and…
Having just celebrated my 45th birthday, and feeling very overweight and unfit it was time to tackle the dreaded "middle age spread". Having tried and failed miserably over the past few years I decided to embark on a different approach this time round. I contacted Dan at Coastal Bodies, who encouraged me to come in for a free consultation. What first struck me was the lack of pretentious clients and trainers, instead what greeted me…
I have been training with Coastal Bodies since July 2012. My whole life has changed. I have lost 18 kilos and 20 cm off my waist. I can grab a size 12 off the rack and I'm not done yet. My trainer knows just how hard to push me and has helped me become a new person. I've never been a fan of exercise and would use any excuse to get out of it. When…
Coastal Bodies Mobile Personal Training Services offer affordable personal trainers and fitness instructors in the following areas of the Eastern Suburbs of Sydney: Coogee, Maroubra, Randwick, Clovelly, South Coogee, Sydney, Bondi, Malabar, Vaucluse, Dover Heights, Double Bay, Rushcutters bay, Paddington, Kensington, Kingsford, Rose Bay, Pyrmont, Bondi Junction, Bronte and Dover Heights.